Central Expressway Colombo-Kandy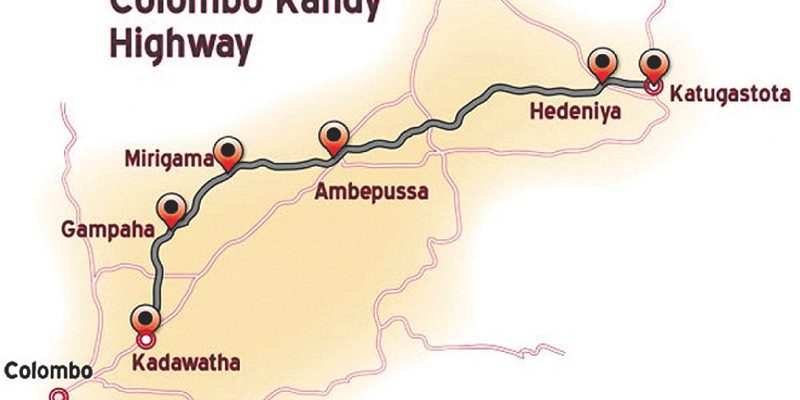 Post categories:
News
---
Under the directives of MoHEH, RDA has initiated a study to find out a suitable road corridor to construct the expressway from Kadawatha to Dambulla via Kurunegala under Central Expressway Project (CEP) with a link to Kandy under the phase 1 of the project, considering present and future development scenarios of the country. Under the phase 2 of the project, it is expected to extend the expressway to Northern and Eastern areas of the country. Under the phase 1, it is expected to start the Central Expressway at Kadawatha from Kadawatha – Kerawalapitiya section of OCH which is currently under construction. Subsequently the expressway will cross Gampaha, Meerigama, Kurunegala while ending at Dambulla. The Kandy link will branch off at Pothuhera and terminate at Galagedara which is about 10km away from Kandy City.
It has been planned to complete the construction of the central highway to Kandy by 2020, Prime Minister Ranil Wickremesinghe said.
The Prime Minister added that construction project of the Kandy highway, which consists of four phases, is in progress now, will be commissioned by 2020.(Daily-news-2017-09-18/local )